Jerry LoFaro Art Collections
Shop for artwork from Jerry LoFaro based on themed collections. Each image may be purchased as a canvas print, framed print, metal print, and more! Every purchase comes with a 30-day money-back guarantee.
Artwork by Jerry LoFaro
Each image may be purchased as a canvas print, framed print, metal print, and more! Every purchase comes with a 30-day money-back guarantee.
About Jerry LoFaro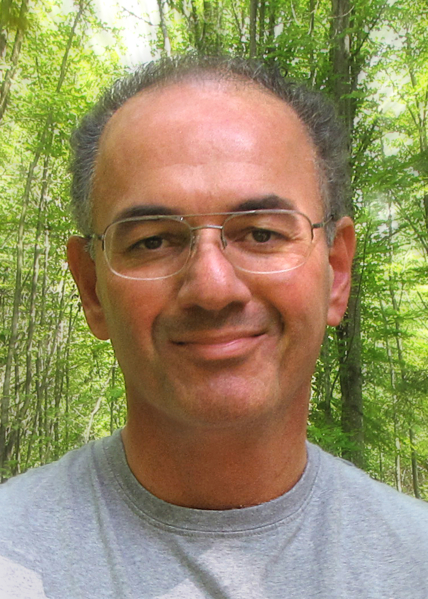 Jerry LoFaro

After ruling out his initial career choices as a paleontologist, zoologist,
baseball player and Good Humor ice cream man, Jerry LoFaro employed
his lifetime interest in dinosaurs, animals, fantasy, art history, and literature
into a successful career as an illustrator. His formal art education was spent
at S.U.N.Y., New Paltz, in 1980-81, while his most valuable lessons came later
in figure drawing classes with Gustav Rehberger at the Art Students League of
New York.

Jerry LoFaro's art can be seen on the book covers of most major publishers
including Random House, Harcourt, Ballentine, Avon, Bantam, Time Life, and
Viking Penguin. Jerry has also created advertising and promotional illustrations
for a wide variety of clients such as: Coca-Cola, Pepsi, Barcardi, Conoco, Aflac,
Levi's, Disney, Claritin, National Georgraphic, Discovery Channel, Time Magazine,
Nike, Panasonic, Air Canada, Minolta, San Francisco Ballet, Haagen-Daz, Trojan,
Kellogg's, IBM, AT&T, The Jacksonville Jaguars and The MGM Grand Hotel.
He is especially enjoying his relationship with Celestial Seasonings, and has created
art for over 50 tea boxes, products and tins during the last few years.

In addition to Jerry's work being selected for thirteen Society of
Illustrators Annual Shows, he has also exhibited many paintings in
Communications Arts Annuals, Spectrum, Expose, Graphis, Applied Arts,
and the Encyclopedia of Airbrush Techniques, among others.
Articles about his art and career have appeared in The New
York Times, Boston Globe, Chicago Tribune, Manchester Union Leader, Concord
Monitor, The New Yorker, New Hampshire Magazine, Advanced Photoshop Magazine,
Art Scene International, and in Airbrush Action Magazine, where he is a regular contributor.

Jerry was awarded a Bronze Medal from The Society of Illustrators of L.A.'s 32nd Exhibition
and awards for the best in advertising in Spectrum Vol. 1, 2 and 6. In 1996, he was presented
The Vargas Award for lifetime achievement in illustration and for his contributions to the
airbrush industry. In 2007 he earned The Grand Master Award from Ballistic Publishing's
"Expose," a collection of the year's best digital art, along with The Excellence Award in the
2009 edition. Also in 2009, he had the great honor of being awarded a Gold Medal from The
Society of Illustrators of NY in the Advertising category of Illustrators 51.

In 1997, The Manchester Artists Association awarded him New Hampshire
Artist of the Year, and he's had the honor of twice serving as keynote speaker
at The Currier Gallery in Manchester for the National Youth Arts Group
induction ceremony. Jerry LoFaro is also a highly regarded and popular
instructor, having taught classes at the Fashion Institute of Technology in
New York and New England College. He's led seminars around the United
States sponsored by Airbrush Action Magazine and has participated in a
number of The Currier Gallery of Art's Annual Allstate events, which brings
sixty of New Hampshire's most talented high school students together with
professional artist mentors for an intense creative weekend. He enjoys
speaking at schools in his adopted state, and hosting field trips at his studio.
In 2010, Jerry started teaching Advanced Digital Art at the New Hampshire
Institute of Art in Manchester, and continues to be an integral part of an
exciting and growing illustration program.

In 2008, Jerry created a piece of art on his computer in front of a film crew for
a DVD tutorial on his working process in Photoshop. Garnering rave reviews,
"Creating Arctic Kiss" is now available through numerous online stores.

jerrylofarodesigns.com was launched in December, 2011, an e-commerce site
showcasing his growing collection of dynamic T-shirt designs produced by
The Mountain, along with his extensive illustration portfolio and personal history.

Jerry left New York City in 1995, and now lives in Henniker, New Hampshire with
his wife Kathleen and son Gregory.